The Marketing Society Awards: 2021 shortlist
We're pleased to unveil this year's shortlist for The Marketing Society Awards. It's in two parts below, both ordered by category then brand.
Our judges debated, discussed and disagreed over an eight hour period to eventually decide on this years shortlist. We received a record number of entries and would like to thank everyone who took the time to submit their paper. As our Chair of Judges, Syl Saller, said in her letter this year - our world at the moment is constantly changing, and so brands need to adapt to its demands, as well as the demands of people and customers. And this year is no exception. Indeed, brands and agencies across the board have pulled out the stops with their entries and this is testament to the true value that marketing holds in business. 
Join us on 7 July at 5pm for a very special celebration as part of MAD//FEST. We'll be toasting this year's Marketing Society Awards winners and demonstrating how best-practice marketing builds brands and drives business growth. Find out more and book your ticket to attend here. 

If you've never attended the Marketing Society Awards or haven't done so for some time - this year is the year to make it happen. Reward and recognise the hard work of you and your team alongside your industry peers, in a Covid-safe, festival-fun environment and catch up with old friends and make new ones.
 
BRAND
AGENCY
BRAND COMMUNICATION
(large - £15m plus)
The Collector for Sky Q
Sky Q
Sky Creative (Sky)
We're On It
Direct Line Group
 
How celebrating the nation's naughtiness helped Tesco win a covid Christmas
Tesco
BBH
The blue robot that transformed a telco's fortunes
O2
VCCP

BRAND COMMUNICATION
(medium - £2m-£15m)

Aunt Bessie's: Caring is the hardest thing we do

Aunt Bessie's
Birds Eye
Bodyform: Blowing up the single story of womanhood
Bodyform/Libresse (ESSITY)
AMVBBDO
Simplicity Cremations - Making Funerals Less of an Undertaking
Simplicity Cremations
Dignity Plc
Sipsmith: Crossing the Chasm
Sipsmith
Ogilvy
How Dove found Beauty in the time of COVID
Dove
Ogilvy
BRAND COMMUNICATION
(small - under £2m)

Chelsea Football Club

Chelsea Football Club
 
Holy Guacamole with McCoy's Muchos
McCoy's Muchos
KP Snacks
How Anusol's cheeky diagnosis busted taboos and drove record growth
ANUSOL
MSQ Partners
Pizza Hut Super Limo
Yum! Brands Pizza Hut
 
How Farrow & Ball found success by calming the nerves of the paint paranoid
Farrow & Ball
BMB
PlayStation 5 Oxford Circus Launch
PlayStation & Transport for London
 
BRAND PURPOSE
Sponsored by Accenture Interactive
Heinz vs Hunger: How we Made it Better and Helped Feed Britain's Kids
Heinz
BBH
It Pays to Be Thoughtful
Notonthehighstreet
Friendly Giants 
Lifebuoy COVID-19
Lifebuoy
Magna Global
TENA: Our bodies change, but why should we?
Essity: Tena
AMVBBDO
Bodyform: #wombstories
Bodyform/Libresse (ESSITY)
AMVBBDO
How Nationwide took a powerful stand for frontline staff across the nation
Nationwide Building Society
VCCP & Wavemaker
BRAND REVITALISATION
B&Q x Uncommon Creative Studio

B&Q
Uncommon London
Branston Pickle: Revitalising an old-fashioned brand by embracing its unique ability to remind us of the past
Branston Pickle
Wonderhood Studios
Revitalising the People-people of Metro Bank
Metro Bank
Mr President & Goodstuff Communications
Blue Light Card 'Here for you' campaign
Blue Light Card
 
TENA: Our bodies change, but why should we?
Essity: Tena
AMVBBDO
The Two Billion Pound Turnaround
The National Lottery/Camelot
 Adam&Eve / Vizeum
BUSINESS TO BUSINESS
 
 
EY: Consultants for the Transformative Age
EY
Brandpie
LADx
LADbible Group
 
Breaking the Banks: How a shed helped Starling become the fastest growing business bank in Europe
Starling Bank
Wonderhood Studios
CREATIVE USE OF MEDIA
(small and medium - £0m-£15m)

Counter Terrorism Policing: Extreme Measures How we got people talking about radicalisation

Counter Terrorism Policing
AMVBBDO
Sheba: 4AM Stories

Mars Pet: Sheba
AMVBBDO
TENA: Our bodies change, but why should we?
Essity: Tena
AMVBBDO
Christmas 2020 - I'm a Celebrity, get me to Tescoooo!
Tesco
Mediacom
Tesco x Supermarket Sweep AFP
Tesco
Mediacom
Keeping Heinz top of mind, come rail, hail or shine.
Heinz
BBH
DIGITAL STRATEGY
Vorsprung durch Waterslide: how we reimagined the Audi Customer Experience.
Audi
BBH
Building the premium digital advertising platform of the future
The Ozone Project
 
Re-educating Google
Mermaids
RAPP
EFFECTIVE USE OF INSIGHT AND DATA
Sponsored by MRS
addresspollution.org: Hijacking Private Property for the Public Good

COPI addresspollution.org
AMVBBDO
Christmas Campaign 2020

Tesco
 
Transforming the End of Life Experience

Better Place Forests
antedote
Bodyform: same questions, same answers

Bodyform/Libresse (ESSITY)
AMVBBDO
Anusol: how bold use of insight unlocked record growth and social good

ANUSOL
MSQ Partners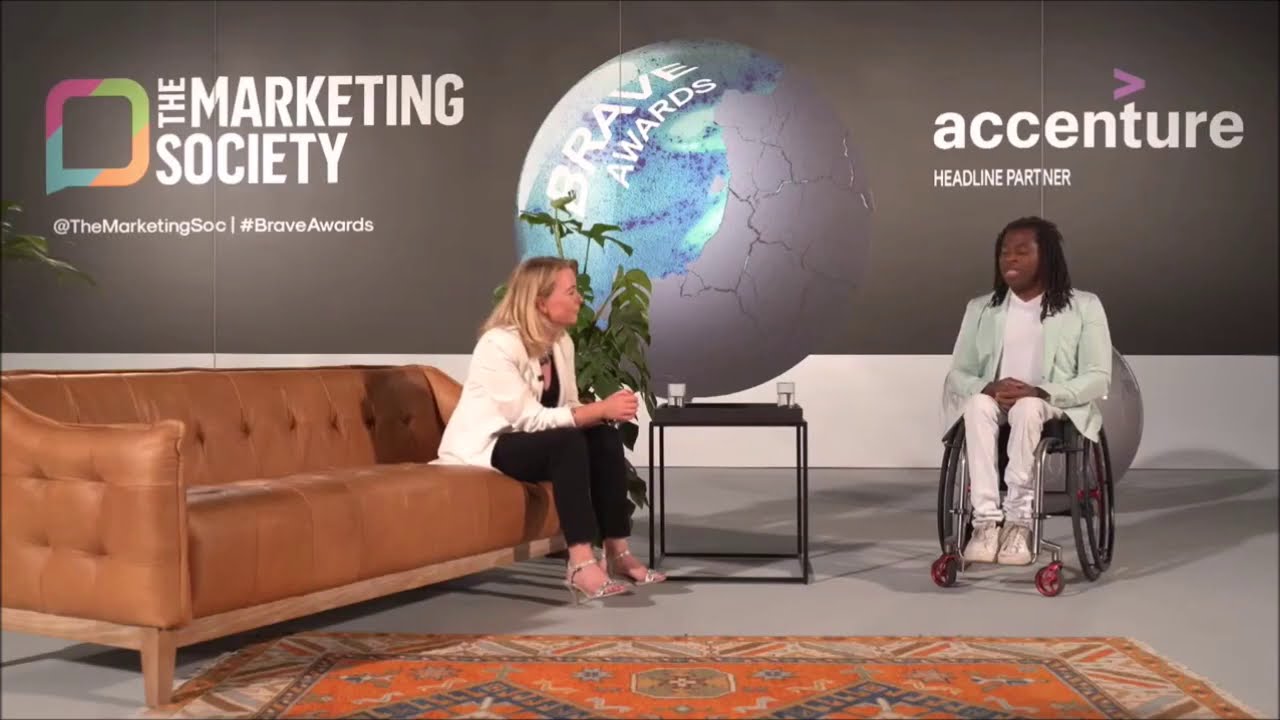 About the Awards
The Marketing Society Awards set the standard for marketing excellence and have been widely recognised as the leading marketing awards since they launched in 1985. They are judged by elite marketers who all work at the leading edge of marketing. Together they represent a cross-section of some of the most successful brands around the world. The judging panel for 2021 is led by Marketing Society President Syl Saller CBE, former Global CMO of Diageo.

We look for the work of brands and agencies who, despite the challenges of the pandemic, have still helped their businesses to survive and thrive. We look not only for creativity and effectiveness, which is the essence of excellence, but also for marketing stories that can inspire us all in this 'new normal'.
 
BRAND
AGENCY
ENHANCING CUSTOMER EXPERIENCE
Sponsored by Accenture Interactive
How Odeon raged against (and reversed) the dying of the light

Odeon
Ogilvy
Heinz to home: how Heinz adapted the 'next normal' ed to ed to

HEINZ
BBH
Stannah: Transforming the UK stairlift industry through digital

Stannah
Zone
INNOVATIVE USE OF TECHNOLOGY

Leveraging Technology to Navigate a New Normal

Shell
Accenture Interactive
Hong Kong Observation Wheel AR App Presented by AIA

Hong Kong Observation Wheel/ AIA
Agenda Consulting
RELATIONSHIP MARKETING
The Great Big Fruit & Veg Challenge

Sainsbury's
Table19
Innovating in a crisis, to cement a relationship with shoppers
Tesco
BBH
STRATEGY: SPRINGBOARD TO SUCCESS
Digitally transforming an FMCG for online food occasions

Arla
Karmarama
The New Word
Oatly
Edelman
Dove's First Refillable Deodorant
Unilever
The Forge
SUSTAINABILITY
Dove's First Refillable Deodorant

Unilever
The Forge
Drive Carbon Neutral Campaign with Shell Go+
Shell UK
 
Partnering with Iceland and hunting for Captain Charlotte
Birds Eye
 
MARKETING FOR GOOD
Petfished
Department for Environment, Food and Rural Affairs
23red
Your Water Your Life

Scottish Water
Always Be Content
Counter Terrorism Policing: Extreme Measures How we got people talking about radicalisation

Counter Terrorism Policing
AMVBBDO
How making a number famous helped to save women's lives
Refuge
BBH
RNIB: Redesigning the world for people with sight loss
RNIB
The&Partnership London
RESPONSE TO THE GLOBAL PANDEMIC
From Running Shops, To Serving Shoppers, To Supporting a Nation

Tesco
BBH
Lifebuoy COVID-19
Lifebuoy
Magna Global
Putting good causes first - How The National Lottery generated over £1bn for good causes in the crisis
The National Lottery/Camelot
Camelot, Adam&EveDDB, Vizeum
Covid response campaign
Transport for London
VCCP
Graham's The Family Dairy
Graham's The Family Dairy
Graham's The Family Dairy
McDonald's: How Closing Our Business Was Good For Business
McDonald's
Leo Burnett
CHAMPIONING DIVERSITY & EQUALITY
Bodyform: it's never simple: how one universal thought sparked a thousand diverse stories
Bodyform/Libresse (ESSITY)
AMVBBDO
A commitment to serve all of Britain's shoppers
Tesco
BBH
TENA: Our bodies change, but why should we?
Essity: Tena
AMVBBDO
BRAVEST TEAM
Tesco Christmas Campaign 2020
Tesco
 
Direct Line - We're On It
Direct Line
Direct Line Group
Macmillan: We stand for betterness
Macmillan
AMVBBDO
Bodyform: the team that lives fearlessly, so we can all live fearless
Bodyform/Libresse (ESSITY)
AMVBBDO
FINANCE DIRECTORS' PRIZE
Blue Light Card 'Here for you' campaign
Blue Light Card
Blue Light Card
Keeping Heinz top of mind, come rail, hail or shine
Heinz
BBH
The blue robot that transformed a telco's fortunes
O2
VCCP
The Two Billion Pound Turnaround
The National Lottery/Camelot
Camelot, Adam&EveDDB, Vizeum
Toyota Yaris: How the new Toyota Yaris turned conventions on their head
Toyota
The & Partnership